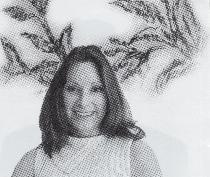 Carol Daum, ASID began her work as a designer in 1989, when she founded Design Scapes in South Lake Tahoe, California.
With credentials in both California and Nevada, Carol believes the most satisfying aspect of her chosen career is simply helping clients benefit from the design process. "Nothing is more rewarding than knowing you've made a client's dream come true! Enhancing how a client lives, or makes a living."
Carol's design Resources are virtually limitless, from the finest textile to the most skilled workrooms & fabricators. Her use of practical finishes prevent wear & tear, and fading of window coverings, upholstery, wallcovering, and floor coverings. With her background and education she can create long-lasting designs that are easy to maintain and friendly to the environment.
The belief is that design should benefit you… Be it your Home, Business, or (especially) Health Care facilities! Carol has a great eye for color and artwork, and loves consulting in that arena!
Carol Daum is a professional member of "ASID", Nevada Registered Interior Designer (RID), California Certified Interior Designer (CID), and has a college degree in Interior Design. Projects cover Lake Tahoe, California & Nevada…Reno, Tahoe, & Carson Valley.
What is ASID?
The American Society of Interior Designers (ASID). When you see those 4 letters behind a designers name you can be assured they have a minimum of 6 years of education and experience in Interior Design. They have also passed the National Council for Interior Design Qualification (NCIDQ) exam.
If a designer is an Allied Member ASID or generally states that they are a member of ASID, they have not passed the NCIDQ exam. Only a professional that has passed the 16 hour exam on programming, building codes, drafting, lighting etc., can publish ASID after their name.